The name of GMV's onsite restaurant, Paon Arini, means "Arini's Kitchen" in Balinese. We chose this name to honour our fantastic Head Chef, Wayan Arini, as a testament to her culinary expertise & her dedication and hard work for GMV. Wayan has managed the day-to-day affairs of the restaurant since Day 1 and her skills have certainly helped shape our establishment into what it is today. 
Arini's Kitchen serves a delightful selection of Indonesian and local Balinese cuisine, as well as some Western dishes. We also offer a variety of tasty vegetarian and vegan dishes and can cater to most dietary needs. Where possible, we source our ingredients locally – many of them are either hand-picked from our own garden or bought at the local market. 
Enjoy memorable mealtimes and stunning vista as you savour some delicious dishes at Arini's Kitchen. Diners can also appreciate the sight of the rice fields adjacent to the resort, where farmers may be working the land. On a clear day, our dining guests may even be treated to truly awe-inspiring views of Mt Agung. 
Chicken Satay 
Indulge in our delicious chicken satay – succulent skewers of chicken pieces, delicately marinated and then grilled (eight skewers). The chicken is infused with a unique blend of spices, yet the dish isn't spicy, ensuring it's enjoyable for everyone. Paired with a sweet, aromatic peanut sauce, chicken satay has a universal appeal and is loved by young and old. Served with steamed rice.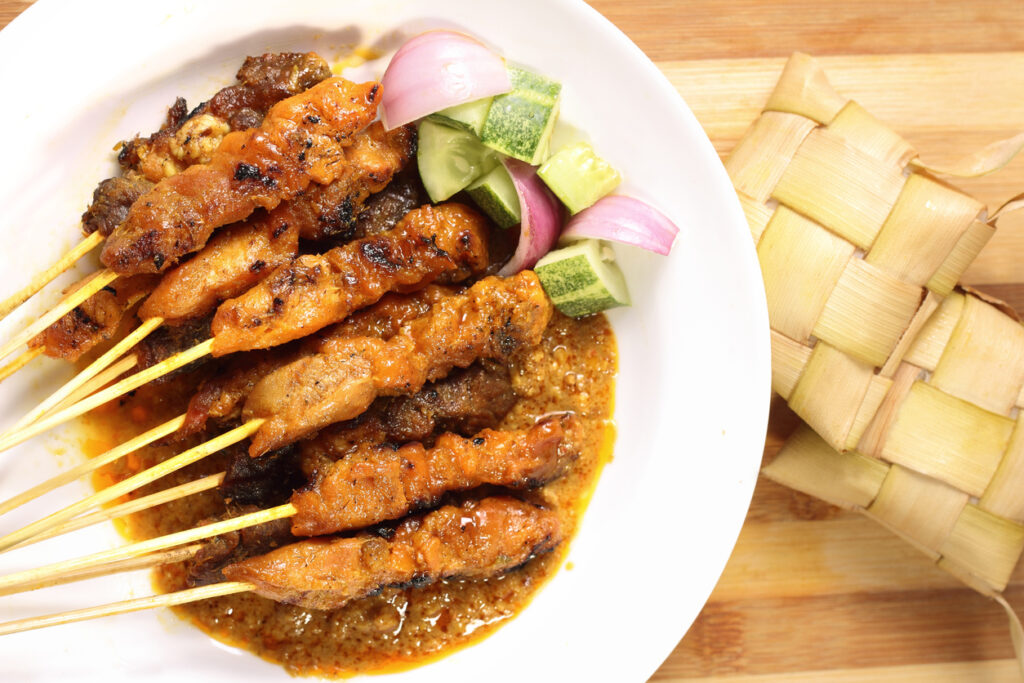 Sweet Tempe Delight
A favourite with vegans and vegetarians, our Sweet Tempeh Delight is an excellent choice for guests who follow a plant-based diet and do not want to compromise on taste. Made from fermented soybeans (tempe), this dish has a nutty taste and is packed with flavour and spices. Our Sweet Tempeh Delight is not only delicious but also a healthy option, as tempeh is packed with protein, fibre, and vitamins. Try this dish in combination with our Papaya Curry for a taste-bud sensation.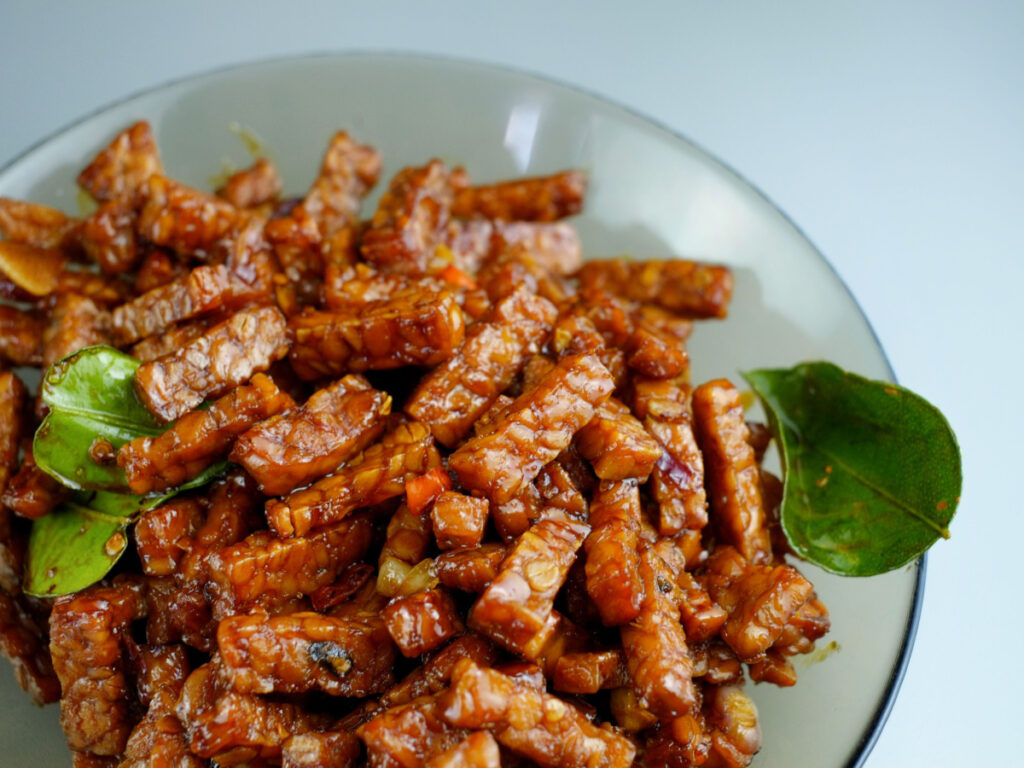 Pepes Ikan Tuna (Tuna Wrapped in Banana Leaf)
A fantastic choice for fish enthusiasts, Pepes Ikan uses a specific cooking technique to unlock the delicate flavours of this dish. Wrapped in a banana leaf and pan-fried, this is tuna at its best. Pepes Ikan Tuna tastes even more delicious when combined with some white rice and mixed sautéed vegetables, topped off with a generous serving of sambal sauce.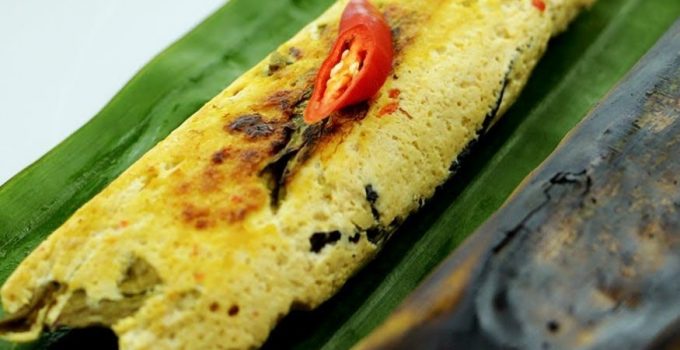 Bubuh Injin Sidemen (Black Rice Pudding from Sidemen)
This sticky black-rice pudding is our signature dessert, made from Balinese sticky rice and served with coconut milk infused with pandan leaf. This dish is well-known throughout Bali, but in our opinion, our special GMV recipe can't be beaten. Will you give it a go?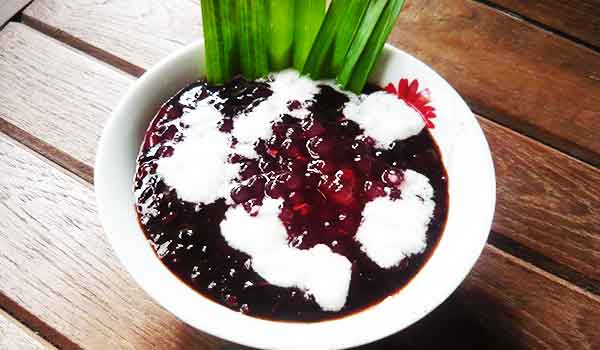 These are just some examples of the food that we serve at GMV. We've carefully crafted our menu to showcase the best of Balinese and Indonesian cuisine, while also offering some Western favourites to make sure we cater to all tastes.
Breakfast
open 08:00  –  closed 10:00
Lunch
open 12:00 – closed 16:00 
Dinner
open 17:30 – closed 22:00
(last orders at 19:30)
To discuss the possibility of an early breakfast or for any other special request, please speak to a member of staff. Walk-in guests are welcome to the restaurant, provided they have made a reservation in advance and subject to availability.